Custom engraving - Wood products
Engravable wood products
AIM Wood Products & Laser Engraving allows you to customize a growing selection of wooden items beyond cutting boards. Classic items like pencil holders, pen cases, promotional wooden boxes are ever-popular and always received. Recognition wall plaques, memorial cases and other commemorative items make heartwarming gifts that will be cherished for a lifetime.
If you don't see what you need, check out our custom wood products page – we can build just about anything out of wood, all according to your specifications!
4199b449-a2ff-4d6d-b171-bc35c3822da9
d8b65e57-43ad-43b7-8012-fde0e7cf0a43
Choose a corporate gift & enter your engraving details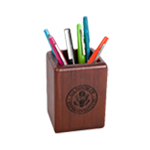 Pencil holders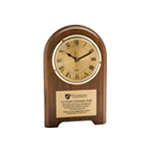 Solid walnut
Desk top clock
4 3/4" x 7 1/2" x 1 3/4"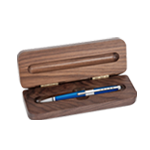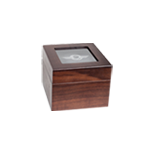 Southwest Airlines
Promotion Boxes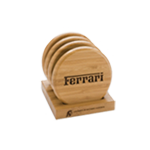 Bamboo coaster 4 pc.
Coasters 4" diameter
3 1/2" x 3 1/2"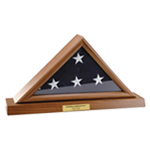 Memorial flag case
Flag size: 3' x 5'
4' x 18 1/2' x 91 /2'
Name*:
Phone*:
E-mail*:
Company:
Continue
Quantity
*minimum order is 25 units"
Continue
Do you want laser engraving?
No Yes
Specifications:
Accepted formats: jpg, png, ai, eps
File size: max 2MB
Resolution: 150dpi min.
Upload your file:
Logo size on the gift (approx.): Height: Width:
Logo position on the gift :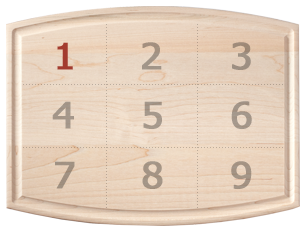 Request a quote
Natural beauty of wood
Real wood items have a hand-crafted quality to them that you just won't get from other mass produced goods. These maple and walnut products have a unique character made possible by their distinct grain. Every human being has a connection to nature, and trees in particular, which is why our custom wood products have such a wide appeal.
No matter if it is intended as a team-building tool or a thank you gift for your employees or a promotional item to stimulate brand-awareness, having your name or logo laser engraved on a quality wood product won't go unnoticed, and it certainly won't be discarded like so many other corporate gifts.
The minimum order is only 25 items (the same minimum as with our cutting boards). Fill out the form above for details.